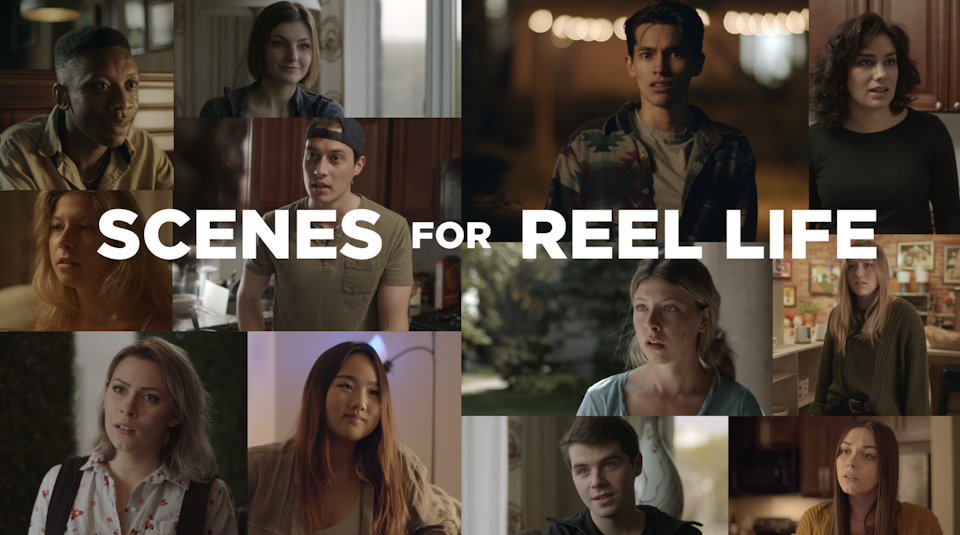 Do you have an acting reel you're excited about?
If that question makes you tense up, you know what the problem is. You need more than just a headshot, resume, and a couple videos you shot on your phone. You need some good lookin' on-screen experience to share with agents, managers, casting directors and your adoring friends and family. I've been hearing this echoed by lots of actor friends lately and I want to help find a solution.
With my experience making my own films and creating videos for the Musical Theatre Department at the University of Michigan, I've learned how to make short, movie-quality scenes in a variety of styles with minimal crew or hassle. I believe that seeing an actor perform in the right cinematic context makes casting them a no-brainer. So let's get you there.
How's it work?
You pick the script.
Whether you want to perform a scene from a favorite movie or write a one-minute scene of your own, the scene you do is totally up to you. Looking for something heavy and dark? Light and breezy? We'll work with you on the look of the scene to make sure you look right at home in your story.
We come to you.
Whether it's your apartment, a park, or your family's pizza shop that you've closed down for the morning, we're happy to set up in your space and film the scene in the environment that's right for the scene and convenient for you.
Say goodbye to your ring light.
Shot in 4K, lit by big beautiful lights, and mic'd closely by a boom, our two-person crew will have you in good hands.
Be the actor you want to be.
Within 10 days of filming, you'll have your video(s) in your inbox, ready to be added to your reel.
---
Packages Available
We offer 3 main packages to help you get a reel you're proud of. All offerings get you at least one professional, polished, one-minute scene that can be added to your reel or shared however you like.
#1 - Standard Session - $400
Think of this like an elevated self-tape or a headshot in motion. It's excellent for monologues. For a Standard Session, we film against a wall (or a backdrop we provide) and ensure you're lit nicely, framed well, and sounding crystal-clear.

The cost of a Standard Session includes one hour for production and an edited one-minute video. Additional time for production is billed at $100/hour.
#2 - Single Scene - $600
This one's perfect for sharing a scene with a friend. It works best when the two of you are splitting your lines and screen time evenly during your one-minute scene. We film this scene as if it's a movie, with dynamic coverage and cinematic visual language.

The cost of a Single Scene includes one hour for production and one (1) edited video. Additional time for production is billed at $100/hour.
#3 - Double Scene - $800
Film with a friend and come away with a scene for each of you. Two scenes, each one focusing on an individual performer more. These are filmed in the same environment with the same setup, just different scripts.

The cost of a Double Scene includes 1.5 hours for production and two (2) edited one-minute scenes. Additional time for production is billed at $150/hour.
Want to do more scenes? Looking for another option? Get in touch and we can figure out a plan.